Editor's note: Since Operation Smile's founding in 1982, delivering safe surgery to people living with cleft conditions in low-resource settings around the world has been – and will continue to be – its driving force.
But as the organization expanded into more and more places of dire need, it has been met by the devastating effects of hospitals operating with inadequate infrastructure and equipment.
Fueled by the foundational belief that everyone in need of surgery deserves exceptional care, Operation Smile is applying its expertise in treating cleft conditions to create sustainable solutions that will bring safe and essential surgery to people where it's needed most.
In rural northeastern Nicaragua, this life-saving work is already underway through a pilot project called Cirurgía para el Pueblo – "Surgery for the People." For deeper context on the problems that this initiative is addressing, follow this link to watch the video and read more.
Surrounded by her family, Nicolasa is wheeled toward the operating room.
After passing through the door, she stands and takes a brave step toward living a life free of pain.
Enduring years of immense discomfort from a large kidney stone and its resulting complications caused Nicolasa to lose much of her strength. But listening to her talk about the dedication she has for her family proves that she is anything but weak.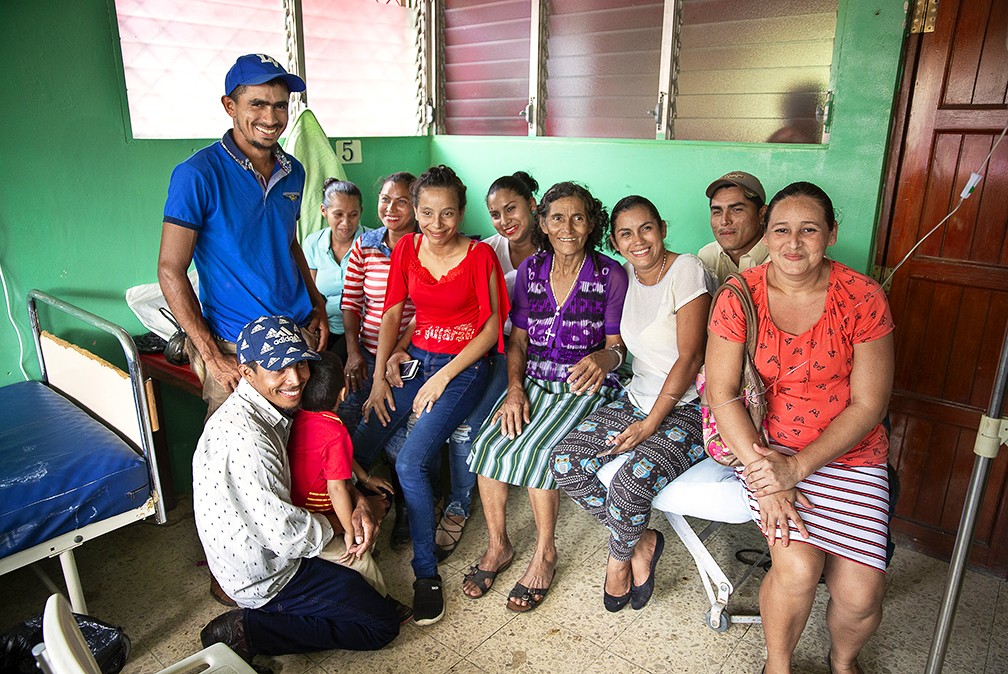 "They told me that I won't have any wounds, that it is done using a laser," Nicolasa says about her impending surgery. "And that it will make my recovery faster so I can look after my son."
She refused to give up after a tragic accident left her son paralyzed from the neck down many years ago. Even as she dealt with the unbearable pain, she continued to make sacrifices in order to care for him.
Unfortunately, not being able to leave Suina to receive surgery was one of the sacrifices.
Leaving her son behind was never an option for Nicolasa, and surgery remained out of reach – until now.
Today, Nicolasa and so many other patients like her who suffer from treatable illnesses can access the care that they need and deserve. With support from the UBS Optimus Foundation, Operation Smile and Nicaragua's Ministry of Health are working together on a pilot project at the two primary hospitals in Siuna and Bonanza called Cirurgía para el Pueblo – "Surgery for the People."By joining forces, Operation Smile and the Ministry of Health seek to improve the surgical infrastructure of the hospitals and to spread awareness about surgically treatable conditions to the people of the region.
With a new laser technique, urological surgeon Dr. Augustin Mendoza operates using equipment that allows patients like Nicolasa to undergo surgery without invasive measures or painful recoveries. And because of its location, the project makes this care and technology accessible for more people who need it close to home.
"Surgery for the People improves access to health care to people who, for many years, didn't have this access," Dr. Mendoza said. "Surgery for the People is opening possibilities to people from the most remote areas, providing surgery that is safe and of high quality."
As Nicolasa rests in the hospital's recovery area, she grasps Dr. Mendoza's hand.
"Thank you," she says to him. "May God light your way."
The day after her surgery, Nicolasa is ready to leave the hospital, return to her son and put 20 years of pain behind her.